Toyota Extra Care Protection Service Agreement
Toyota Extra Care Protection Service Agreement (ECP) can help raise your peace of mind and protect your investment. Although Toyotas are durable and come with an extensive warranty, unexpected situations can still happen. That's why Toyota provides ECP, which offers coverage and terms to ensure your peace of mind and provide assurance.
ECP Platinum Service Agreement†
Our Platinum Service Agreement is incredibly comprehensive, covering nearly all components with only a few exceptions. On top of that, it includes a range of additional services, such as a Maintenance Service Program for the first three years that applies to vehicles with 12-month/16,000-kilometer oil change intervals.††

† Terms and conditions may apply. See your Dealer for details.
†† The maintenance services do not include any items that require periodic replacement, such as engine air filters, cabin air filters, wiper blades, belts, hoses, or brake pads. The 36 MTH/48K maintenance service for specific vehicles includes Brake fluid replacement and/or transfer case fluid replacement which is required as indicated in the Toyota Owner's Manual Supplement. Cabin Air Filter replacement is included for Battery Electric Vehicles. Please see dealer or ECP Service Agreement for full details.

See the full details of the ECP Service Agreement Coverage
What's included in ECP
Toyota Mechanical Protection
The ECP Service Agreement is designed to supplement your Toyota factory warranty by providing extensive mechanical protection for up to seven years. You can enjoy this service at any of the 1,500 Toyota dealerships throughout North America, where your Toyota will receive top-notch maintenance using only Genuine Toyota Parts and by highly skilled Factory-Trained Toyota technicians.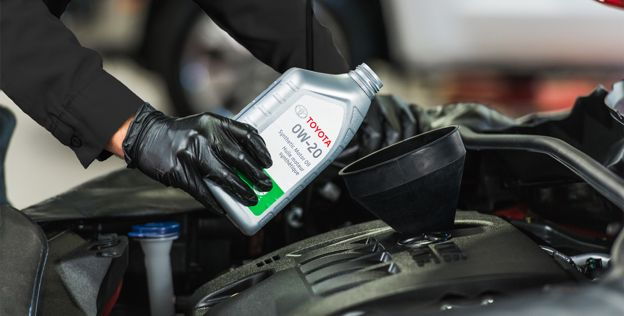 Included Maintenance Services
Toyota ECP Service Agreements are designed to ensure that your vehicle runs seamlessly, and this includes comprehensive service maintenance. Depending on the chosen plan and its maintenance schedule, this may include up to the first three years of the Maintenance Service Program.†
† Plans must be purchased within 31 days of vehicle registration date.
Trip Interruption & Travel Assistance
Beyond mechanical protection, ECP Service Agreements adds to your New Vehicle Roadside Assistance plan with additional features.
Trip Interruption reimburses you for hotel, meals, and transportation fees – up to $300 – if a component fails while you are more than 300 km from home.
On request, Travel Planning Assistance provides you with a personalized trip package including maps, alternate routes, points of interest, tour and accommodation directories, lists of Toyota dealerships, and entertainment en route.
Emergency Road Services & Towing
With your ECP Service Agreement, you can rest assured that unexpected incidents will be taken care of, giving you peace of mind.
The services covered under the agreement include Mechanical Breakdown Towing and Accident Towing, Battery Boost, Lock-Out Service, Fuel Delivery†††, Tire Change, and Winching.
††† In the event that you run out of fuel, Toyota extra care roadside assistance will deliver gasoline to your stranded vehicle. Cost of gasoline included up to 5 litres.
For battery electric vehicles or hydrogen fuel cell electric vehicles your vehicle will be towed to the nearest charging station or fueling station.
There's more
---
Vehicle Rental Assistance - $50 per day
In the event that a covered component requires longer than eight hours to repair and your vehicle must remain at a Toyota dealership overnight, our service agreement provides reimbursement for alternate transportation costs for up to five days. If the necessary parts are on back-order, you may also be reimbursed for an additional five days.
ECP is fully transferable
An ECP Service Agreement also protects your budget against the rising cost of vehicle repairs all while protecting the resale value of your Toyota down the road. In fact, ECP is also fully transferable to a new owner if you choose to sell your Toyota during the term of your plan, adding to the value of your vehicle at the time of sale.
ECP Tire & Rim Road Hazard Protection
---
Protect your vehicle from potholes, nails, shattered glass, and other debris on the road. Toyota ECP Tire & Rim Road Hazard Protection plans start from $289, with coverage periods ranging from one to seven years. Available at participating dealers.
What's eligible
The plan covers original and replacement tires and rims, including summer, winter and all-season that have been purchased and installed at a Toyota dealership during the selected term.
Add Tire & Rim Road Hazzard Protection to your build and price configuration
What's covered
The plan covers expenses (including all parts and labour) involved in repairing or replacing a flat tire or replacing damaged rims (including alloy rims) caused by a valid road hazard*.
No deductibles
Tire repair or replacement & Valve Stems
Rim repair or replacement
Mounting and balancing
$100/claim for road service*
$100/ day food and lodging for a maximum of three days*
$70/day vehicle rental for a maximum of three days*
Provincial tire levy and taxes.
* Refer to the Toyota ECP Tire & Rim Road Hazard Protection warranty for a detailed explanation of exclusions, limitations and coverage.
Learn more about ECP Tire & Rim Protection
Continued Roadside Assistance
If you'd like to extend your Extra Care Roadside Assistance coverage, it's easy and affordable at only $98.95 + tax for one year or only $178.95 + tax for two years.

To renew call Toyota at 1-888-TOYOTA-8 (1-888-869-6828) or renew online: https://toyota.roadsideaid.com.
The Toyota Financial Services Wear Pass Plus Plan
The Wear Pass Plus plan is an excellent solution for protecting yourself against unexpected excess wear and tear charges on your leased Toyota. This plan is specifically designed to safeguard against damage beyond normal everyday use, providing assurance that you won't face any extra charges at the end of your lease. Additionally, it offers the option to make some repairs during your lease term, helping you keep your Toyota in pristine condition.
Invest in your peace of mind with the Toyota Financial Services Wear Pass Plus Plan. Now, you won't have to worry about the occasional door ding, windshield chip, or lost fob that may happen during your lease.
View the Wear & Tear guide for leased Toyotas.